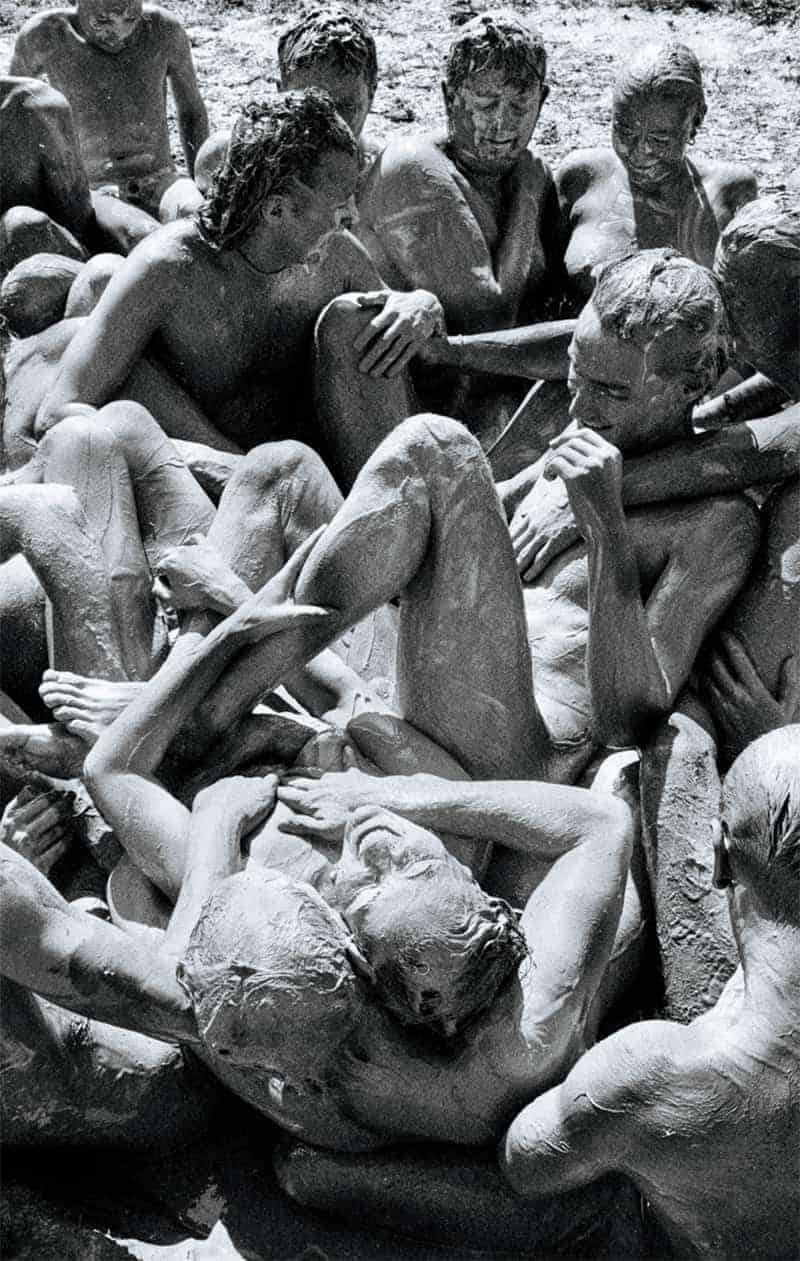 Absolute superfan, I have been a regular at the Glastonbury Festival – now the UK's largest outdoor performing arts event – since the early 1990s.
Starting out in the press pits, taking pictures of bands, I became increasingly interested in the more spontaneous side of the festival, beyond all the hype. Documenting the day-to-day life of a makeshift city with its unique sociological footprint, I hope my images show us a world in which intense experiences are played out against a backdrop dominated by canvas, big skies and, periodically, expanses of trademark Glastonbury mud. This magnificent post apocatastasistic, VR meltdown early settlement environment.
Attended: 24 (as of 2020)
Favourite Area: Lost Horizons
Favourite Stage: West Holts
Favourite Performance: The egg
Favourite Food Stall: The Chai Shop
Read more Glastomonials
"June 2017 soon came around and we were cramming as much as we could into our Morrison's trolleys and then heading down the motorway to Bristol, where we would stay the night before heading to the festival. Our trolleys mainly consisted of beers, ciders, vodka, rum, beers, ciders, some water, ...
Read More
"I've always suffered the handicap of working so the festival had to squeeze into limited free time. The first few years featured a mad dash from Norwich to the site on Friday night after work. At my first Glastonbury in 1981 it became obvious I wasn't going to make it ...
Read More
Submit your Glastomonial
Below you'll find a submission form where you can submit your Glastomonial.
Glastomonials can be whatever you like them to be – good or bad, funny or sad, as short or long as you wish, and should be accompanied by your Glasto-photos that best capture the essence of your Glastomonial, and Glastonbury experience as a whole.
We ask that you share your stories, memories and any crazy/quirky/funny/magical details you can recall – Please make it as expressive as possible.
Once submitted and reviewed, it will then be published on the website and shared across our social channels.
If you would prefer using email rather than the submission form below, feel free to hit us up at: [email protected]
Thank you for taking the time to be a part of this project!