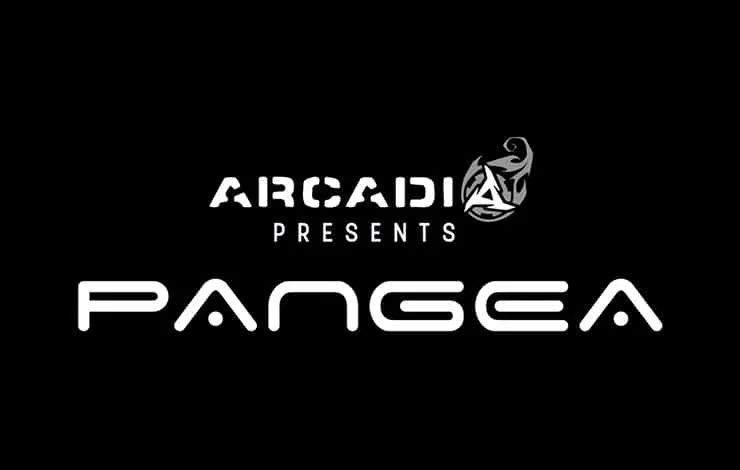 "A primordial world of infinite possibility…"
Following recent observations in regards to plans of the new Glastonbury 2019 Arcadia – The ex-Spider team have now shared a new video teasing details about the evolution of Arcadia, known as Pangea, while giving everyone a sneak-peek into their plans for this year's Festival.
The opening scene from the video quotes a 1970 statement from Glastonbury Festival founder Michael Eavis – "The Glastonbury Festival aims to encourage and stimulate youth culture from around the world in all its forms".
The short 2:50 long video then goes on to depict Mr Eavis sharing the story of how Arcadia first came to be a part of Glastonbury, followed by his daughter and Festival organiser Emily Eavis saying that "the past was great, but now we want to do something new".
Advertisement


Footage of people climbing a crane, and an operator's cab being transported (presumably to Worthy Farm) reveals without a doubt that the foundations which are currently being laid down at the Farm are indeed of the 100-year-old crane from Avonmouth Docks which MR Eavis mentioned in his latest interview.
Watch the video below.
Arcadia's Facebook announcement reads "Pangea… A primordial world of infinite possibility.
"Taking inspiration from the prehistoric supercontinent where every land on earth was one and the future was yet to be written, this is the dawn of a new era.
"Thousands of people contributed to the Spider's evolution at Glastonbury by dreaming up ideas on the dancefloor and finding outside the box ways to bring them to life.
"This year – Step inside Pangea and unleash your imagination.
"Next year – Get involved".
You can follow Arcadia on Facebook, Twitter, Instagram.
Meanwhile, Pilton Palais was the twelfth major area / stage to be announced for Glastonbury 2019, following the Croissant Neuf, Left Field, Acoustic Stage, West Holts, The Glade, Shangri-La, Theatre & Circus, The Kidzfield, The Common, Silver Hayes and Field of Avalon's announcements over the past weeks.
Glastonbury 2019 runs between June 26 and 30 at Worthy Farm, Pilton, Somerset.
Advertisement