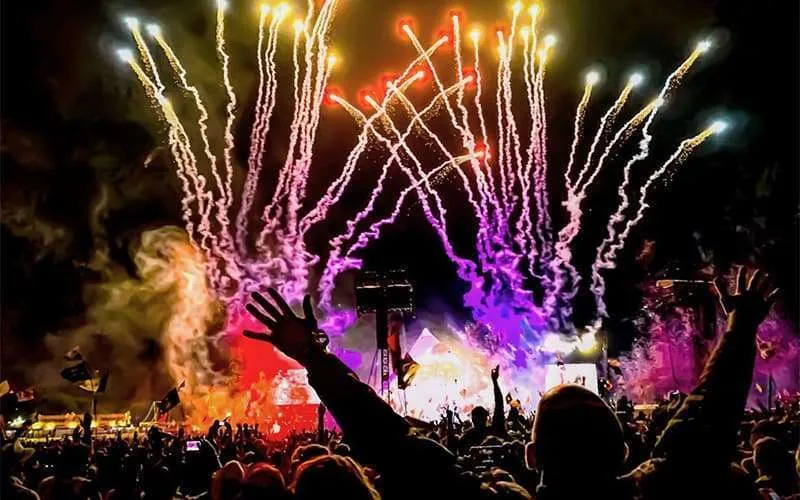 Ricky Atterby
Missed out on Glastonbury 2020 tickets? The new ballot has just opened for 50 pairs!
Following Glastonbury's ticket sell-out, the festival has launched a rare and special opportunity for those without tickets to get their hands on a pair.
There are 50 pairs of tickets up for grabs which will be sold by ballot, to commemorate the 50th-anniversary of Glastonbury Festival.
The announcement from the Glastonbury officials states that: "Anyone with a current valid registration, and who has been unsuccessful in securing tickets in the public ticket sales on Thursday and Sunday now has the chance to enter the ballot to win an extra chance to purchase up to two general admission tickets.
Registrants will have from 12.00 noon on Wednesday 9th October until 5pm (17.00) on Thursday 31st October 2019 to enter up to two registrations they wish to enter in the ballot as one entry (any duplicate entries or entries with existing ticket bookings will not be processed). The winning 50 entrants will be contacted in early November with details of how to purchase their tickets."
Please head over to Glastonbury's official website for full details and to enter the ballot.
Sale
Apart from the chance for fans to get tickets for Glastonbury 2020 in the April resales, there is currently also an offer in a competition by Waterstones to mark the release of the 'Glastonbury 50' book.
General Admission tickets for Glastonbury's 50th anniversary in 2020 have sold out in just 33 minutes, with coach + ticket packages selling out in 27 minutes. The sale for the 2015 edition of the festival currently holds the title for the fastest Glasto ticket sale to date – when general admission tickets for Glastonbury 2015 sold out in just 27 minutes, and coach packages where all gone in a mere matter of 15 minutes!
Anyone who bought a ticket in the October sales will have paid a deposit of £50, and will be required to pay the rest of the ticket price by April of next year.
Those who change their minds about going, or find themselves unable to attend, will have the opportunity to advise Glastonbury and get some of their £50 refunded – minus a £25 administration fee. If the ticket was booked with a Coach Package, then an additional £10 will be retained (£25 ticket cancellation fee + £10 coach cancellation fee).
The festival organisers will then go ahead and put forward these cancelled tickets for resales which usually takes place in April.
Only people who registered to buy tickets will be eligible for these resale tickets, which will have to be paid for in full (£265 per person + £5 booking fee)
Registration closed at 5pm on Monday, September 30, and will reopen after the October ticket sales.
Please keep in mind that all Glastonbury tickets are sold only on one site: glastonbury.seetickets.com – any other site claiming to sell tickets for the festival are not authentic, and you will be setting yourself up for disappointment. Make sure you are in the right place before putting down a deposit.
Meanwhile – Glastonbury founder, Michael Eavis, has already confirmed Wolf Alice will be on the Glastonbury 2020 bill, and Supergrass are rumoured to make an appearance after reforming to play this year's Pilton Party.
Glastonbury 2020 will take place at Worthy Farm, Pilton, Somerset – from Wednesday 24th to Sunday 28th June.
Advertisement