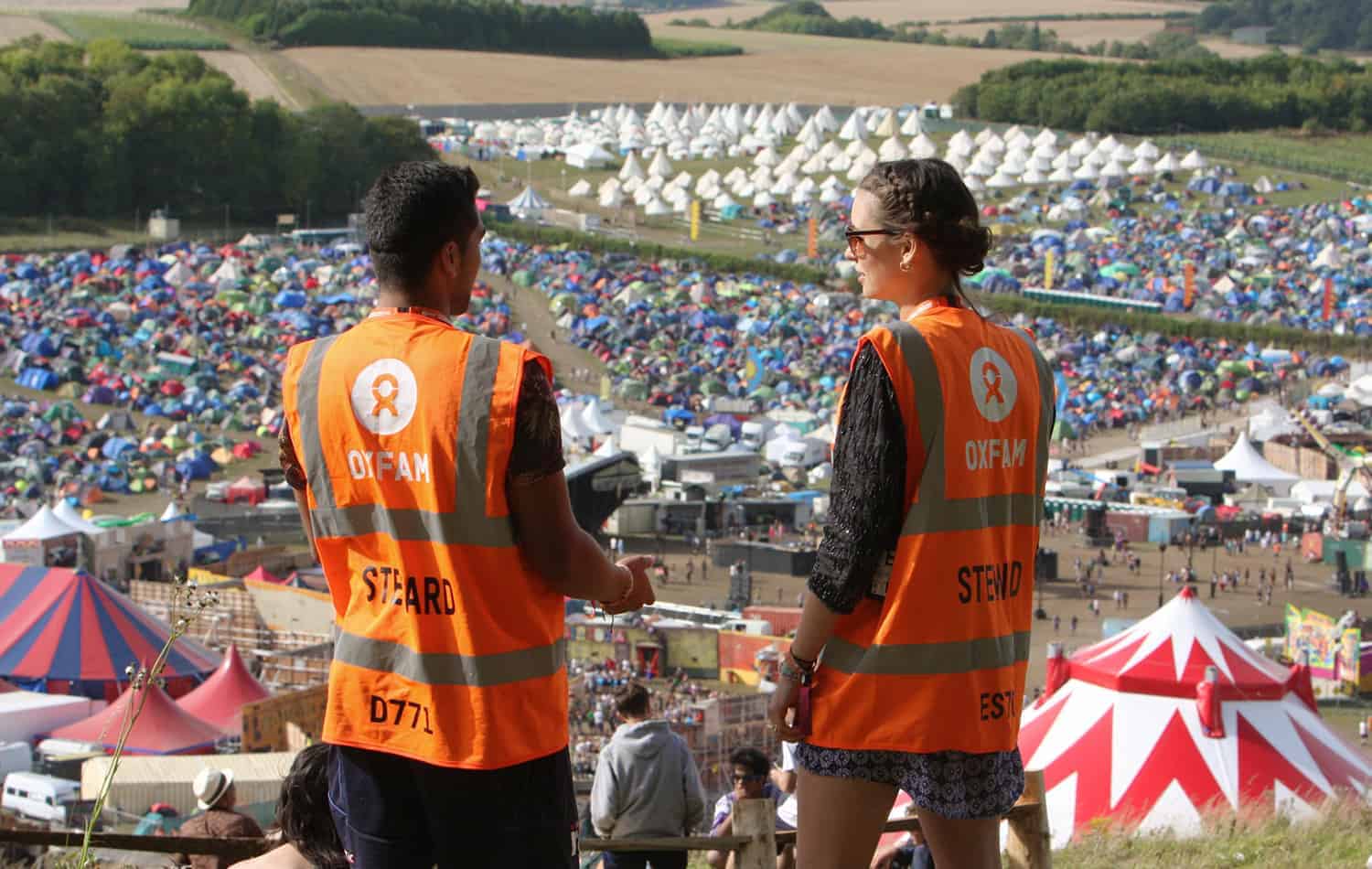 This is your chance to volunteer at this year's Glastonbury Festival
Oxfam is one of the leading charities involved with Glastonbury Festival and has been working with them for over 25 years.
The charity organisation will be opening applications to volunteer at 17 UK music festivals next week, which apart from Glastonbury Festival also include: 2000 Trees, Bearded Theory, Beautiful Days, Boardmasters, Boomtown Fair, Download, Kendal Calling, Isle of Wight, Latitude, Leeds, The Long Road, NASS, Reading, Shambala, Wilderness, WOMAD.
The global poverty alleviation charity brings a 2,000+ strong volunteering team to the festival each year.
Openings to the public for volunteering at Glastonbury 2019 will go live at 11am on Tuesday 12th February 2019.
Get ready for #summer2019 by checking out which #festivals you'll be able to volunteer at with #oxfam💚
Join the #oxfamily and enjoy #festivalsforlife

✅Priority opens 5th Feb
✅Public opens 12th Feb
All details here: https://t.co/AXeZUt9l5R
Join us here: https://t.co/seeSus4mXi pic.twitter.com/PQ1X8vZwEs

— Oxfam Festivals (@Oxfamfestivals) January 31, 2019
Advertisement


Volunteering role involves:
Stewarding and help on the gates with tickets and wristbands, campaigning with the public, helping in the Oxfam festival shop or even or watching from fire towers.
Shifts required:
Three eight-hour shifts over five days (Wednesday – Sunday).
When and where to register and apply:

When the applications open on Tuesday 12th February at 11am Oxfam's website is going to be extremely busy.
To help them, please make sure that you have created an account before Tuesday, HERE.
(If you cannot remember your password, please reset it before Tuesday, otherwise, you may miss out.)
On Tuesday you will only need to pay your deposit and select your festivals.
You will need to come back after the 17th to fill in the rest of your profile:
 Passport-style photo
Referee contact details
Book training
Add shift partners (if required)
If you are a campaigner, submit a link to your 1-minute video
(Oxfam states that emails will be sent out so don't worry too much)
If you have any questions please check Oxfam's FAQs HERE.
For stewarding, campaigning and working in the Oxfam shop – check out Oxfam's festival roles page for more info.
Deposit:
Usually equal to the festival's ticket price (£248 for 2019) and is returned after all shifts are completed to a satisfactory standard.
Anyone applying for multiple festivals only pays one deposit, matching the ticket price of the most expensive festival selected.
Those who volunteer at two or more festivals this year will be rewarded with priority access for 2020.
Perks:
Oxfam has its own campsite for volunteers, with hot showers, phone charging, hot water, tea and coffee.
[irp posts="4651″ name="Festaff set to open Glastonbury 2019 volunteering applications"]
For more information, feel free to check out Oxfam's 'Festivals Chat' Facebook group which as of the time of writing boasts over 16,000 members and is monitored by both long-term volunteers and Oxfam staff.
Glastonbury 2019 will take place between June 26 and 30 at Worthy Farm, Pilton.
Advertisement