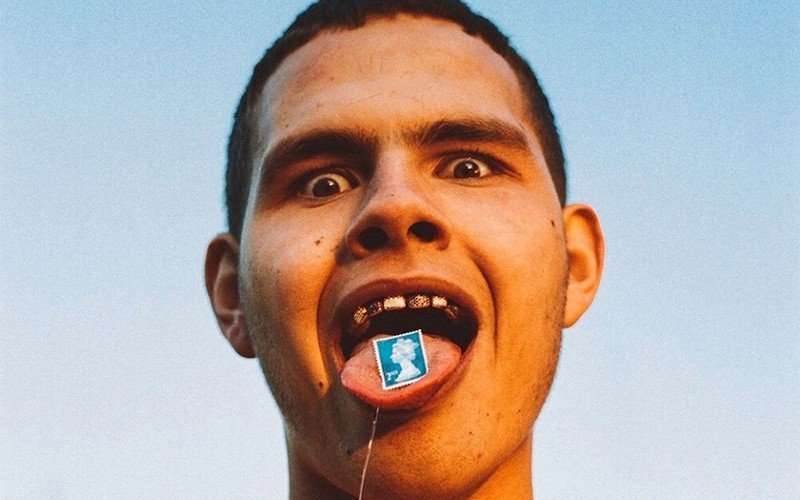 slowthai
The Northampton-born upstart can "definitely" see himself up there on the iconic stage
slowthai has just dropped a massive 'hint' to Glastonbury organisers saying he would definitely be up for taking to the Pyramid Stage next year.
In an interview to the BBC, the Northampton rapper recently revealed that he would love to play the Pyramid Stage, saying that he could "definitely" see himself take to the iconic stage "next year".
When asked if the slot has already been booked, slowthai replied: "… after another album it'll be undeniable! I want that same slot, man. Me and Stormz can do it together."
Reminiscing back to Stormzy's Pyramid Stage headline set at this year's festival, to when the Croydon MC called him out as one of the best and brightest young new talents in British rap – slowthai said "I was in the crowd watching it. He wasn't just making history, he was pushing our culture forward. Regardless of a shout-out or any of that, seeing him do his thing was beautiful. You can't ever hate on that. He's an inspiration to me."
.@stormzy's not forgetting anyone that's paved the way for him and those making the scene so great right now 🔥

A shoutout to 65 artists in total 🙌 #Glastonburyfestival2019 #Glastonbury2019 pic.twitter.com/lrSyBH01kl

— BBC Radio 1Xtra (@1Xtra) June 28, 2019
The Northampton upstart took to the West Holts Stage for the very first time on Saturday afternoon of the 2019 edition of the festival – for what turned out to be a triumphant set not only for him, but for British rap as a whole. And yes, for those of you who missed it, there was a moshpit… in case you were wondering.
Still having flashbacks about this @slowthai mosh pit (thanks for the reminder @laurenlaverne) pic.twitter.com/6zhcfSF7ic

— BBC Radio 6 Music (@BBC6Music) July 5, 2019
Although the first line-up taster will probably not be unveiled by the festival's officials until the end of March/beginning of April, you can check out the latest rumours HERE.
Meanwhile, Glastonbury confirmed last week that the first tickets for next year's festival will go up for grabs at the beginning of October – with coach + ticket packages on sale at 6pm BST on Thursday, 3rd October, before general admission tickets at 9am BST on Sunday, 6th October.
Glastonbury 2020 will see the legendary festival celebrate its 50th anniversary and has been confirmed to take place at Worthy Farm, Pilton, Somerset – from Wednesday 24th to Sunday 28th June.