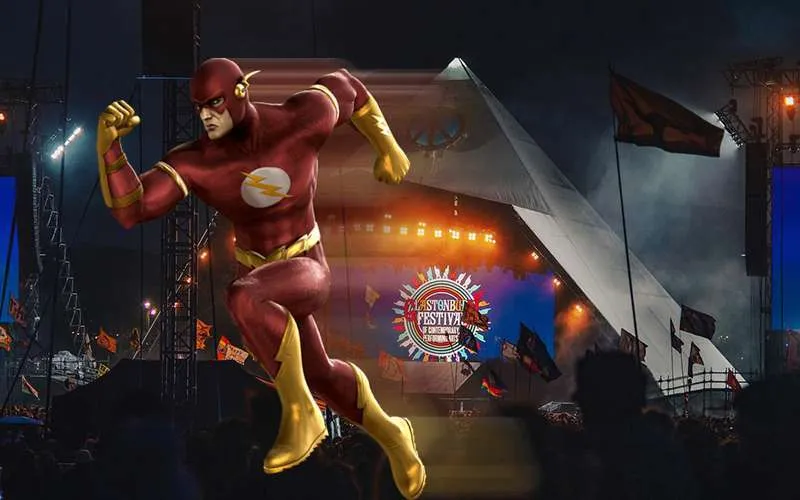 The Flash on Pyramid Stage backdrop • Credit: James Genchi / The Flash
Tickets for Glastonbury usually sell out in just a matter of minutes: blink, and you might miss it…
The appeal for Glastonbury Festival tickets is always extremely high and nowadays demand well outstrips the supply.
Looking back at some stats regarding previous Glastonbury Ticket Sale times might not help your chances of bagging the Glasto-golden-ticket, but it sure will give you a sense of what to expect and where things stand at the moment (and perhaps where they are heading).
Scroll down to see how fast Glastonbury tickets sold out in previous years.
Stats between 2002 and 2008 (prior to the introduction of the October sales and registration system):
Stats of the times it took Glastonbury to sell out since the introduction of the October sales (2009 and onwards):
As a side note – back in 2019, Glastonbury was given the go-ahead to increase its capacity to 210,000 (including staff, volunteers, performers, traders and others).
Glastonbury's current number of tickets available for public purchase stands at 135,000, which means adding the additional 7,000 tickets will see that number increase to a total of 142,000 public tickets, and by doing so raising the chances of getting a Glasto ticket.
Additionally, there are 5,000 tickets available to local people that live within a specified radius of the Festival which grants the holder access to the site only on the last day of the event.
While 63,000 tickets cover all staff and performers which includes medical, security, volunteers, traders and more.
As of the time of writing, it is yet unclear whether the number of attendees will actually be increased for the next instalment of the Festival.
To learn more about registration, the sale process and how you can maximise your chances of getting Glastonbury 2023 tickets, click here.