Description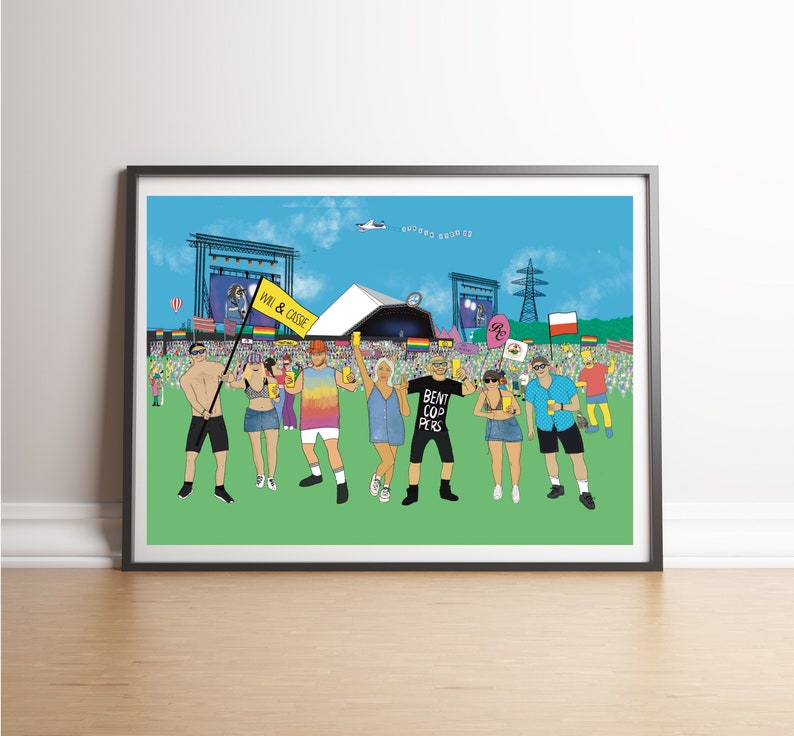 Price: $60.00GBP
Add yourself into the image!
Choose from:
1. Pyramid Stage
2. Glastonbury Flags
3. Beat Hotel
4. Glastonbury SIgn
What will You receive?
SIgned A4 and A3 Prints (Additional prints can also be arranged)
What do I need from you?
I can work from just face photos as long as you provide me with a description!
Please number everyone that you would like to include in the image and attach a description!
*****Send me your photos via Etsy Messenger or email [email protected] 🙂
For example
Person 1: 'Green Hat and Yellow sunglasses, holding a can of strongbow, wearing red shorts and a Van Halen t – shirt with both arms in the air'
Don't hesitate to message me for more info!